New Team Formation
Wiland Associates was one of the first firms authorized by the United States Fire Administration (USFA) to deliver their O-305 All-Hazards Incident Management Team (AHIMT) course nationally. Our presentation of the USFA O-305 AHIMT course provides the foundational knowledge of the IMT Planning Process, roles and responsibilities, and IMT member interaction.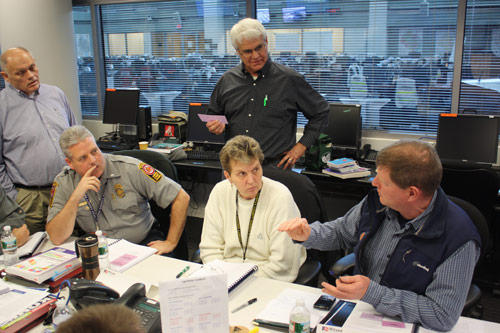 Putting together a fully functional, self-sustaining IMT takes more than just training. Wiland Associates understands that maintaining the project's momentum is critical to garnering support for the effort, so we can walk you through the entirety of the development process, from the project's inception through the team's initial deployment.
We begin by identifying stakeholders and drafting a high-level roadmap to ensure everyone understands the scope of the project and has the tools they need to take it on. Normally, there are five different work streams that must be addressed to ensure a successful program.

Governance

consists of work such as developing the governance model, selecting personnel for the governing body and drafting by-laws.

Fiscal

determines which funding model would best suit the team and then creates accounting procedures and reimbursement policies.

Legal

implements many of the decisions made by the governing body by creating such things as entity documents and mutual aid agreements.

Administration

facilitates the creation of processes for day-to-day operations and a procedure manual.

Development

includes such things as "USFA (O-305) AHIMT and EMI Position Specific" training, team member selection, field training, sustainment workshops, and qualification of personnel utilizing "Position Taskbooks".
As part of the on-going development and sustainment of existing IMT's Wiland Associates and our affiliates provide the following support and program enhancements.
Wiland Associates incident liaison and team mentoring services can be tailor-made to fit the specific needs of your agency. Qualified and highly experienced Wiland Associates affiliates can be deployed directly to an Incident Command Post (ICP), Area Command Post (ACP) or Emergency Operations Centers (EOC) to provide guidance and technical knowledge to aid in the development of personnel and overall incident management process.
Wiland Associates "Proprietary" AHIMT Workshops and Exercise program.
National All-Hazard Position Specific Symposium Series.